VANE WOMEN
We are a writing, performing and publishing collective, formed in 1991. We grew from a women's writing class at the late lamented Darlington Arts Centre in Vane Terrace.
Book us to do a reading or workshop; email us on:
Buy our books or find out more about our Press
Find out what we are doing on our Facebook community page.

Wherever you see an earring like this on our site, if you click it, you will come back to this menu of buttons, so you can explore other parts of our site.
Joanna Boulter: there was a maze
Joanna Boulter, poet and founder member of Vane Women, died in September 2019. Her final book is published by Epistemea. David Morley writes, 'These are poems that stare out oblivion without fear or pleading. There was a Maze is a wonderfully varied, valiant, and rewarding collection.'
---
Inscape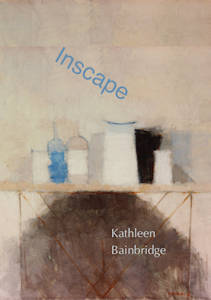 Vane Women Press is delighted to announce the publication of its latest poetry pamphlet, Inscape by Kathleen Bainbridge. You can buy this book by going to our Publications page.
Kathleen Bainbridge opens a private box in her first collection Inscape. Memories of loss, desire, entrapment and escape, feature as pivotal moments on a spiritual journey. Her poems, brilliantly executed, have a bravura of disenchantment like wise-cracking after disappointment. But life is more deeply heartfelt and romance is her counterweight. It is stronger, enduring, lays down its beauty in each line and each regret. It's the pulse of her muse, the poet Lorca, who advises: 'tu corazón caliente, nada más' (your warm heart, nothing more).
"Her poems have an alluring, subtly charged music, a command of significant detail and an understanding that the poem's task may be less to explain than to invoke." — Sean O'Brien
"Reading these tender and compelling poems is a road trip through the heart's wild places, where 'losing goes on forever'… the passionate spirit of duende is gentled by reflection in the rear-view mirror of memory."" — Linda France
"Though they set out from loss, these are not poems 'about' loss, they're not grounded in sadness, they are celebratory, energising and profoundly moving – in this respect they are love poems. The skill and composure with which they have been created means they are truly redemptive." — John Glenday
Film Poems – Tell Her Story
Vane Women are very grateful to Darlington for Culture for awarding a grant to work with film-maker Jason Berge to create 12 short films, each inspired by one of the paintings in the 2017 Tell Her Story exhibition.
You can view the films on YouTube
---
Based on an original design by Vane Women
Logo design by Darlington Media Group
E-mail Vane Women at

Website designed and maintained by Cornwell Internet
Last update: 22 February 2022.
---