VANE WOMEN
We are a writing, performing and publishing collective, formed in 1991. We grew from a women's writing class at the late lamented Darlington Arts Centre in Vane Terrace.
Book us to do a reading or workshop; email us on:
Buy our books or find out more about our Press
Find out what we are doing on our Facebook community page.

Wherever you see an earring like this on our site, if you click it, you will come back to this menu of buttons, so you can explore other parts of our site.
Our latest collections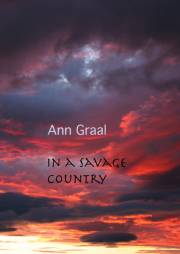 Published:June 2013
Press for the Press to order.
IN A SAVAGE COUNTRY
In a Savage Country is a land of mind-mountains familiar to Ann Graal. With grit and courage, and not without wit and humour, she begins a complicated ascent with her dying husband (once a mountaineer) through the lower slopes of consultants and hospitals, to the higher ground of resignation and loneliness. She takes with her memories of childhood, wonderfully observed, and other diversionary themes: dogs, flowers, frogspawn. She is matter-of-fact and lyrical, her powerful poetry full of funny asides and monologues which shift into cadences of heartbreak and celebratory tribute.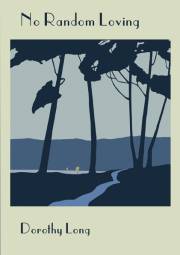 Published:June 2013
Press for the Press to order.
NO RANDOM LOVING
From Willington lass to Mayor of Darlington, Dorothy Long can reflect on a Northern life of public service. Her poetry, like the luminescent pearls in the opening poem, she has kept in a drawer. No Random Loving is her beautiful debut collection. Family, back terraces and woods, the former Willington slagheap, the Lake District peaks, family holidays in France, all forge strong links. At the centre is her sense of home, carried within, rooted in a happy marriage. Constancy is celebrated while seasons, tides and moods change. In the dales of Durham, Anglo Saxon words hang on and her poetry glints with kennings, fresh and sharp as the East Wind.
---
Based on an original design by Vane Women
Logo design by Darlington Media Group
E-mail Vane Women at

Website designed and maintained by Cornwell Internet
Last update: 12 May 2014.
---